Fur Info is a directory about Fur Fashion and everything you need to know about fur. Here you can find, fur tips, fur resources, , fur product information and more.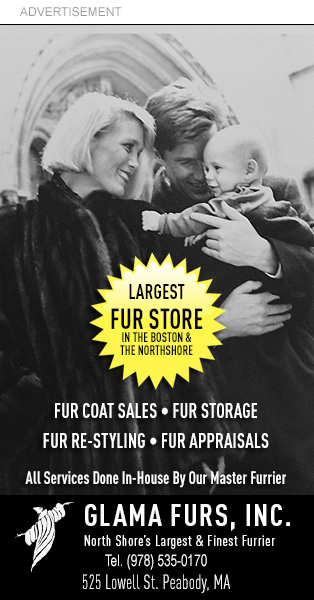 Animal fur has been used by humans as clothing since the earliest times as protection from climatic conditions and harm. Furs is popular because of it's warmth, durability, and it is also a major status symbol, from Hollywood celebrities to socialites fur has become symbolic of luxury.  In European societies luxury furs became associated with social stratification. The world has developed a love for fashion furs and it is used as a way of expressing social status as much as it is used to protect the body from the cold weather.
French fashion designers such as Jeanne Paquin and Paul Poiret were some of the first to use a lot of fur in their collections. In the 1930's designers started using fur as trim for coats, collars and cuffs. According to Lee (2003), the biggest names in fashion have experimented with different types of fur. Recent designers started experiment with different types of fur: Miuccia Prada, tippet and racoon; Albert Ferretti, hamster (euwww); Narciso Rodriguez, fox, Galliano, chinchilla; Marc Jacob, mink, and Gaultier, sable. Today current designers such as Michael Kors, Marc Jacobs, Hugo Boss Women's, Jean Paul Gaultier, Vera Wang, Fall 2011, and more are using fur in their collections.
Some of the most common types of fur used in fashion are; Beaver, Faux, Fisher, Fox, Red fox, Golden jackal, Marten, Mink, Nutria, Otter, Rabbit, Raccoon, Sable, Skunk, Grey wolf, Australian and Brushtail Possum. These are used to make items such as fur coats, fur hats, fur muffs, fur vests, fur stoles, scarves and other fur accessories. Fur is mostly used in women's fur coats, jackets, bags, hats and more but it is also used for men's fur coats and fur accessories. Fur is also commonly used as fur trim on fashion products such as shoes, bags, wallets and more.
Some of the most common fur products are; Women's Fur Coats, Women's Fur-Trimmed Coats, Women's Reversible Fur Coats, Women's Mink Fur Coats, Women's Beaver Fur Coats, Women's Rabbit Fur Coats, Women's Knitted Fur Coats, Women's Fur Vests, Women's Fur Accessories, Women's Fur Boots, Women's Fur Hats, Women's Fur Scarves, Women's Fur Gloves, Women's Fur Handbags, Men's Fur Coats, Men's Fur Hats, Men's Fur Gloves and Fur Blankets.
Fur requires special care to ensure that it will last; being natural, it will attract certain challenges during storage and care that you'll need to address.
A fur coat is a major expense that should provide you with many years of enjoyment, provided it is cared for properly. Unlike jewelry, you can't put a fur coat away & forget about it. A fur coat 's worst enemies are moths, heat and humidity which all cause the pelt to dry up prematurely as the oils quickly evaporate. This can cause irreversible damage if left unchecked. The best option is to store your fur with an above ground professional fur storage facility which is climate controlled and secure. Conditioning and glazing can also extend the life of your fur coat.
.......................................................................................................................................................................
This Website is Sponsored By Glama Furs in effort to educate consumers about fur
Glama Furs is the largest & finest fur store in the North Shore Boston area. It was established  in 1974 by award winning Designer and Master Furrier Manny Hatziioannou, who studied and graduated from L'École Française de Coup et de Couture Ltée in Paris. Our beautiful showroom is home to a large selection of designer fur coats, fur jackets and accessories from quality brands such as Blackglama, American Legend and American Ultra. We also carry top designers such as Guy Laroche, Zuki and Glama Couture. We carry a wide variety of full length fur coats, designer mink coats, fur jackets, fox coats, fox jackets, sable coats, beaver coats and sable strollers. We also specialize in fur storage, fur cleaning, monograms, fur repairs and fur remodeling.
Glama Furs is a first generation owned family operated business with a focus on providing quality products and exceptional service. As our client you have the peace of mind of dealing with the owners for all your transactions which always results is excellent customer satisfaction. Stop in and browse our large inventory in our showrooms, discover special sales and bargains on the best quality furs in the Boston Massachusetts area.
Our mission at Glama Furs is to provide you with the best quality fur apparel & accessories from accredited sources, to assure quality and last but not least, to only sell furs produced in accordance with responsible animal welfare and conservation standards. Stop in today for your complimentary fashion consultation from our master furriers.
Services
Our mission at Glama Furs is to provide you with the best quality fur apparel and services. From our state-of-the-art above ground storage vaults to our re-styling and repairs done by our Master Furrier, our goal is always excellence. Whether you need to store your coat for the summer, add a monogram, shorten your fur coat or fix a hole, or re-style, we can help.
Our Services Include:
……………………………………………………………………………………………………………………………………………………….